---
Portable, Folding, Lightweight Electric Wheelchair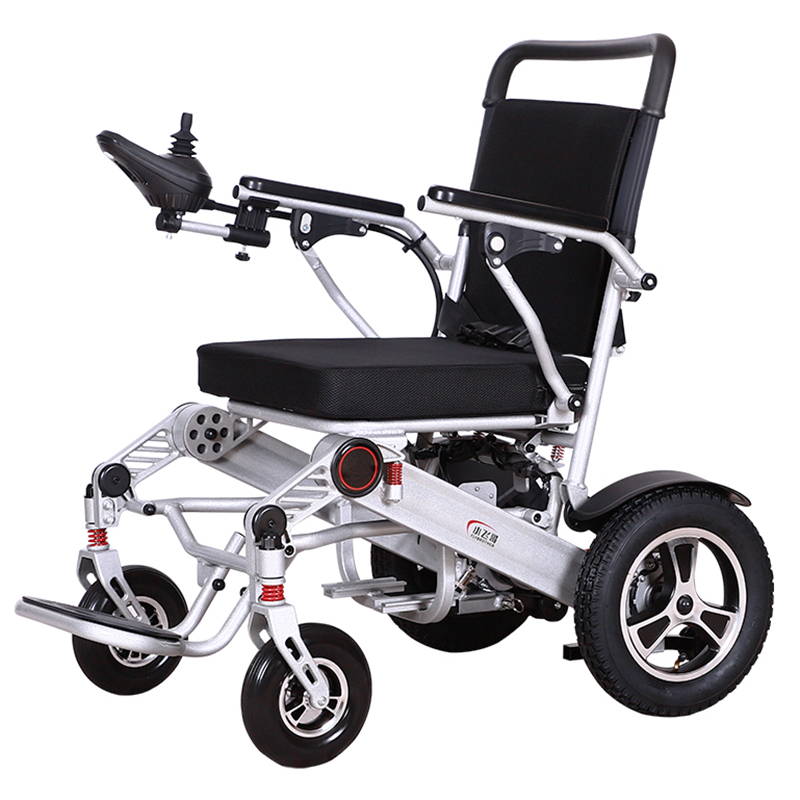 All Terrain For All Your Needs
The XFG-203S Electric Wheelchair is the latest and greatest model we have in stock to help you get moving. The advanced grip from the 12" pneumatic tires allow for an even smoother ride across cement, dirt, gravel, stone, sand and all other terrains you may encounter. The anti tip wheels prevent the chair from falling back when climbing up steep hills, and the newly designed brushless motors also allow for a quick, silent and comfortable ride. 

The XFG – 203S Electric Wheelchair is built out of high-quality aluminum alloy, allowing the chair to be both highly durable, supporting up to 350bs, and light weight; at 60lbs, it can easily be carried into any vehicle when in manual mode. With its airline approved batteries, and being able to fold up to the size of a suit case, it makes it perfect for travel, and letting you enjoy a comfortable trip or vacation.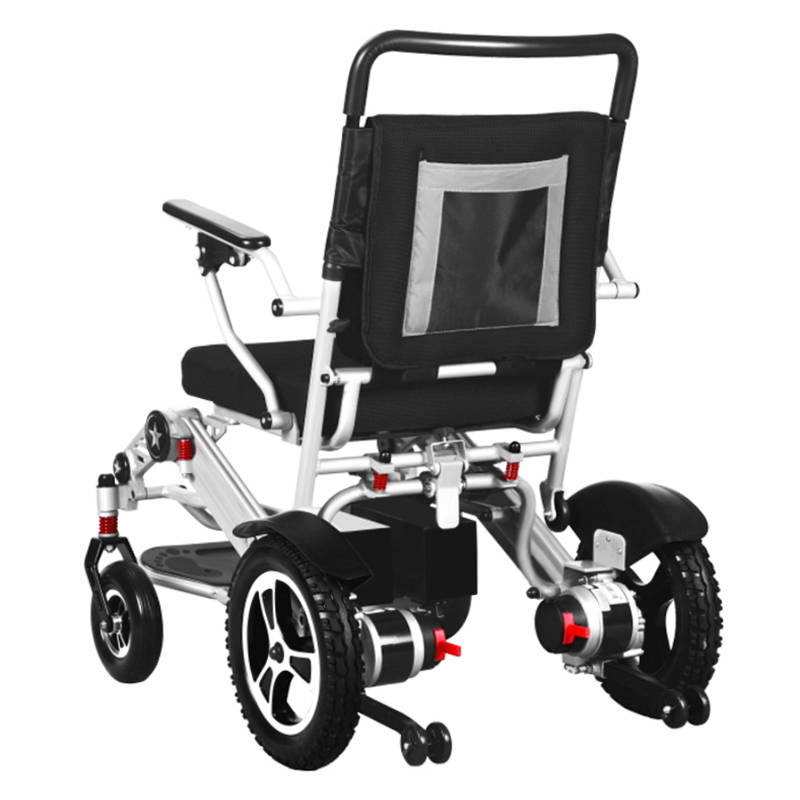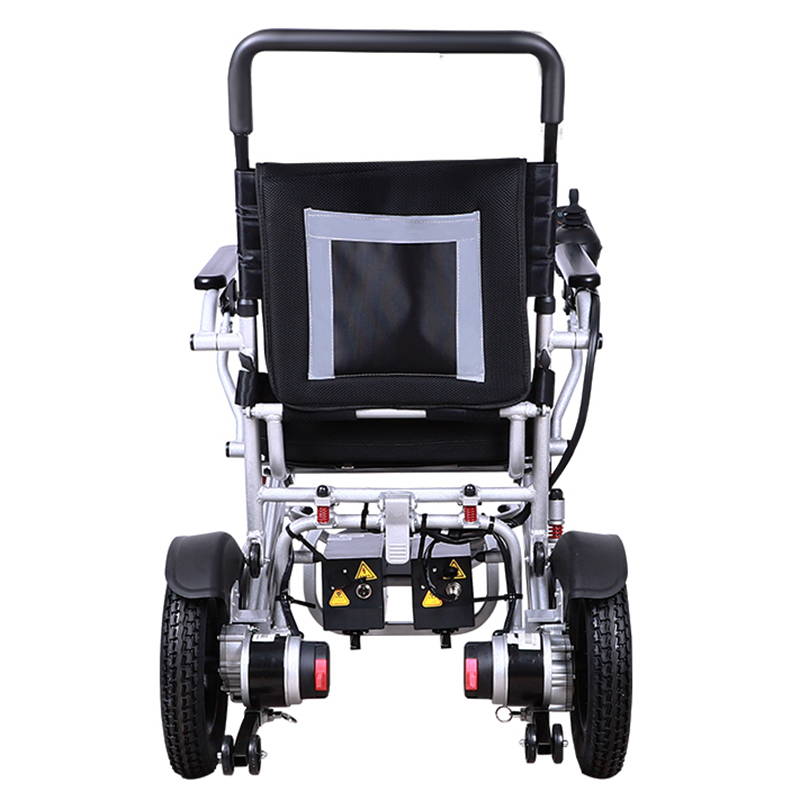 Better In All The Right Ways
The XFG – 203S Model Wheelchair, is the latest model wheelchair we offer in our popular XFG wheelchair line. The Chair has received an astounding amount of feedback from our customers, of whom use if for all sorts of different reasons. Weather your using it indoors to let you do daily chores easier, commuting to work, or to take the dog on a comfortable walk through the park, we can assure you the XFG-203S is the model for you.
Features Exclusive Extras
1. Powerful Motors - Features two quiet 24V/250W brushless motors for ultimate efficiency and power.
2. Airline Approved Batteries - Features two long lasting removable 12V 13Ah Lithium batteries, approved for airline transport.
3. One-Step Folding – Features a simple to fold, open and carry design allowing for ease in portability.
4. Adjustable Arm and Footrests – Features arm and footrests that can be adjusted, or folded up, allowing for maximum comfort.
5. Adjustable Joystick – Features a joystick that can be placed in the left or right armrest, as well as the lap of the driver.
6. Comfortable Seating – The comfortable foam seat and backrest designed to support people with back and neck strains.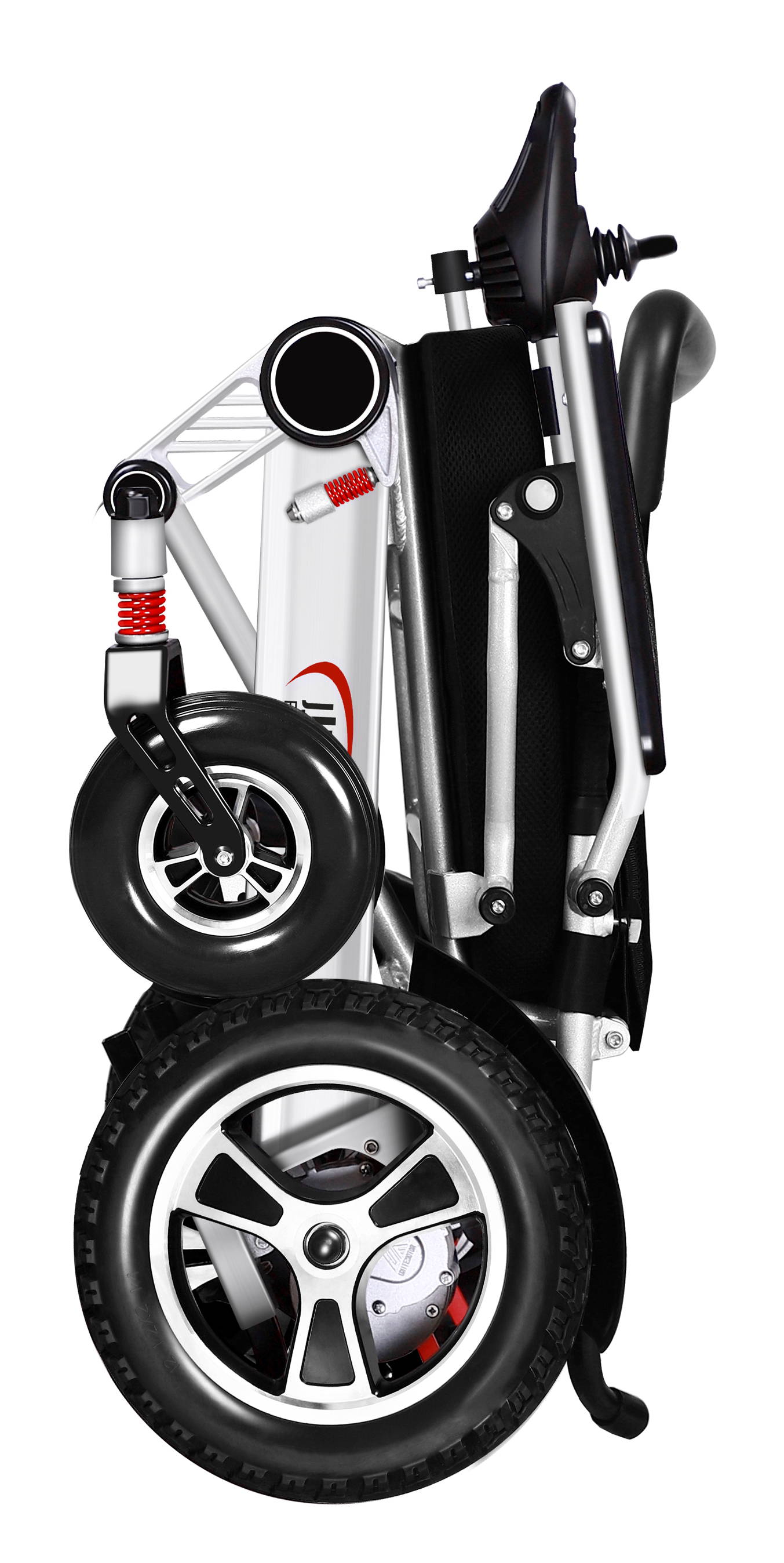 Performance Specifications:
Model: XFG - 203S
Loading capacity: ~350lbs+

Charging time: 4-6h 
Forward speed: 0-3.7miles/h 
Reverse speed: 0-3.7miles/h 
Turning radius: 24" 
Climbing ability: ≤12° 
Driving distance:  ≥19miles (Per Battery)
Breaking System: Electromagnetic
Stopping Distance: 2 Ft (Full Speed)
Dimensional Specifications:
Front wheel Diameter: 9" (2.8/2.50-4) 

Rear wheel size: 12" (3.00-8)
Anti-tip wheel size: 3"
Backrest: L22" X H26" X T3"  

Seat and function: L18 X W19" X T3", auto 135°lie low & footrest move, foldable 
Seat To Floor: 21"
Wheelchair Size (unfolded): 43"L X 24"W X 37"T 
Wheelchair Size (folded): 24"L X 12"W X 31"T   
Packing size: 26"L X 12.6"W X 30"W 
Weight (with battery): 70lbs
Weight (without battery): 60lbs
Brush Battery: 12V13Ah*2(Lithium)
Battery Approval: Airline and Cruise Approved
Motor: 24V/250W*2   

Charger Input: AC100-240V 50/60HZ 
Charger Output: 24V 5A 

Controller: Adjustable Joystick 
Controller's current:  ≤50A   

Frame: Aluminum alloy 
Front Wheel Type: Rubber Solid  

Rear Wheel Type: Rubber Pneumatic  
Anti Tip Wheel Type: Rubber Solid