✅

Smart living room table with 2 cooling compartments and lighting, soundbar, charging station and USB ports – it is more than a dull-lit LED coffee table, this model has 2 cooled drawers, each with 65L and 70L capacity



✅ SIMPLE OPERATION: Touch control is integrated into the glass plate and controls the entire table, from temperature to volume to touch lock to prevent accidental input.





✅

Cooling function: the table has 2 separately adjustable and illuminated compartments, compartment 1 with 65 L volume: 6-12 °C, compartment 2 with 70 L volume: 3-8 °C, example of use: compartment 1 for snacks and edibles, compartment 2 for drinks





✅

Technical data: Dimensions 130 x 45.5 x 70 cm W x H x D | Weight 68 kg | 240 V plug included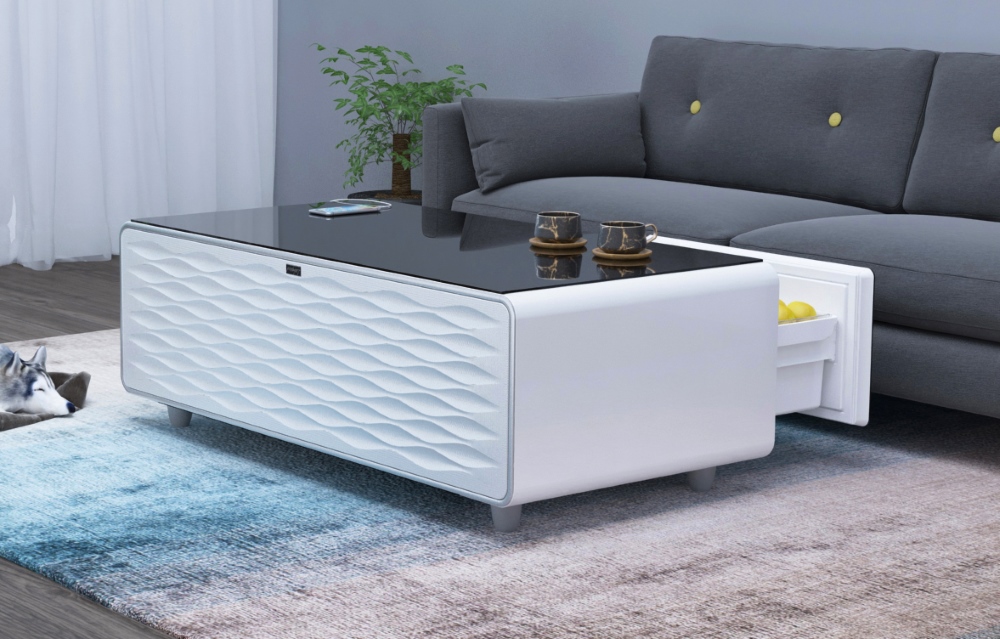 A futuristic coffee table featuring non-frame door design with 4.2mm tempered glass top. Perfect for living rooms, home theaters, or office lobby. The two fridge areas temperature can be controlled separately.


The drawers are designed to be easily removed. Pull out the drawers for easy cleaning. Each drawer has sliding compartments of different sizes for better organization.